Healthcare Merchant Services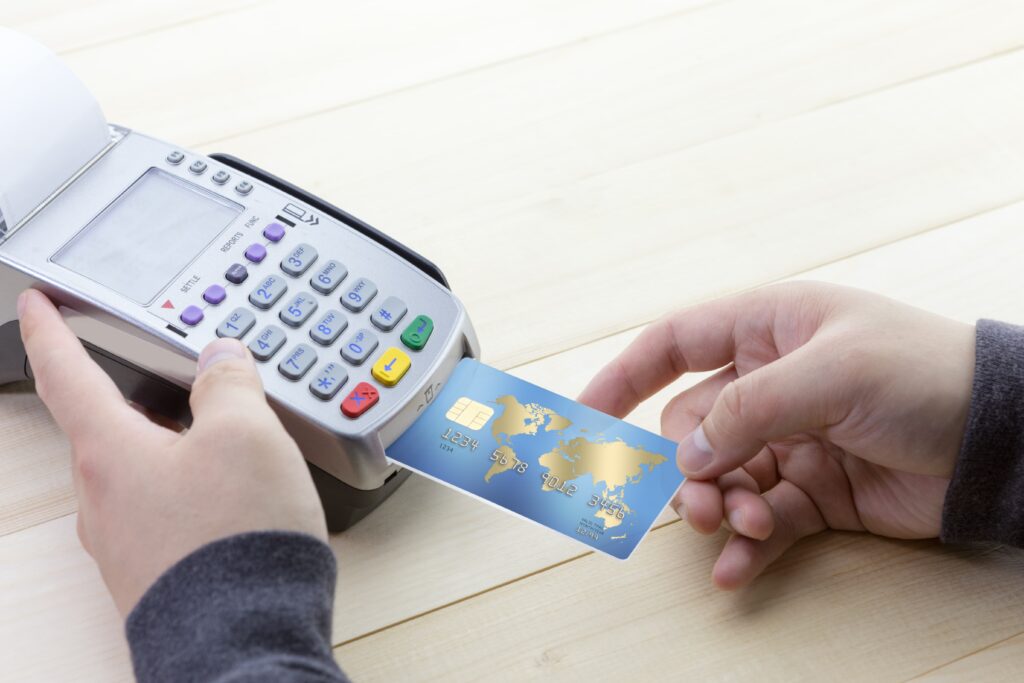 Nowadays, some patients prefer to pay by card instead of cash. Cards cut the need to carry checkbooks and large amounts of money. Consumers seem to agree that cards are more secure than carrying cash, as someone is unlikely to use your card without your permission.
Healthcare payment processors have been playing a central role in streamlining the use of card payments. These providers help transfer payments from the patient to your merchant account. US Card Solutions explains in detail what merchant services are in healthcare.
Find out the benefits you get from using the services.
Health Care Merchant Services Explained
Healthcare merchant services enable you to collect payments from patients. In particular, Merchant Service Providers (MSPs) provide the IT infrastructure you need to process card payments. Besides infrastructure, MSPs help authorize payments.
Customer payment details are collected, then sent to a payment processor for approval. After successful approval, MSPs transfer the payment from the patient to your account, less the service fee.
Benefits of Merchant Services for Health Care
There are many benefits of using a merchant service. Many businesses are attracted to the increase in revenue that comes with using this service. They enable your healthcare facility to serve all patients, regardless of their preferred payment method.
Other top reasons why savvy healthcare providers use MSPs include:
Increased protection against fraud
Healthcare merchant services use advanced security measures to keep fraudsters at bay. For instance, they encrypt sensitive data to prevent unauthorized access. They also use advanced fraud detection systems to prevent unauthorized transactions.
Improved Customer Convenience
Customers prefer healthcare providers that offer excellent service. MSPs help you do just that. They streamline payment processing and ensure customers check out with convenience. In turn, expedited payments reduce wait times and increase customer satisfaction.
Streamlined Operations
Healthcare Merchant Services handles all aspects of payment processing. With these service providers, you get relief from some administrative burdens, increasing your efficiency. MSPs also buy you more time to focus on processes that drive revenue and profits.
Improved money management
A healthcare merchant service can improve your money management in many ways. For one, they help you track your day-to-day transactions. That way you can identify discrepancies and reconcile accounts. Moreover, these service providers allow you to monitor cash flow, and make informed decisions.
Access to MCA Loans
Using merchant services qualifies for Merchant Cash Advance (MCA) loans. This credit product gives you a quick financial boost without collateral. You can use the loan to buy medical equipment, hire staff, or advertise your services.
Overcoming Healthcare Payment Challenges
With a reliable healthcare payment processing system, you eliminate all payment problems. Your MSP works to ensure your facility operates optimally. Some of the most common challenges you'll no longer have to deal with include:
Questionable security standards. A healthcare payment processing provider uses industry-leading security protocols to prevent fraud. In turn, your practice avoids data breaches, identity theft, and related consequences.
Difficulty reconciling. Healthcare payment processors automatically record and reconcile transactions. The automation alleviates issues like inaccurate financial reports and missing transaction records.
Inconvenient payment options. A healthcare payment processing provider helps facilities accept a variety of payment options. Your facility will no longer have to turn away potential customers due to payment restrictions.
External vendor issues. Your MSP eliminates the need to source external vendors. As a result, you avoid problems like high hiring costs and the risk of data breaches.
Increase Your Medical Office Efficiency Starting Today
US Card Solutions is the leading healthcare payment processing provider in the US. We help healthcare providers process all card payments, including Visa and MasterCard. Our support team is also available all time, so you get help when needed.
Browse our packages to choose one that aligns with your financial goals.
Image Credit: Neomaster / Shutterstock