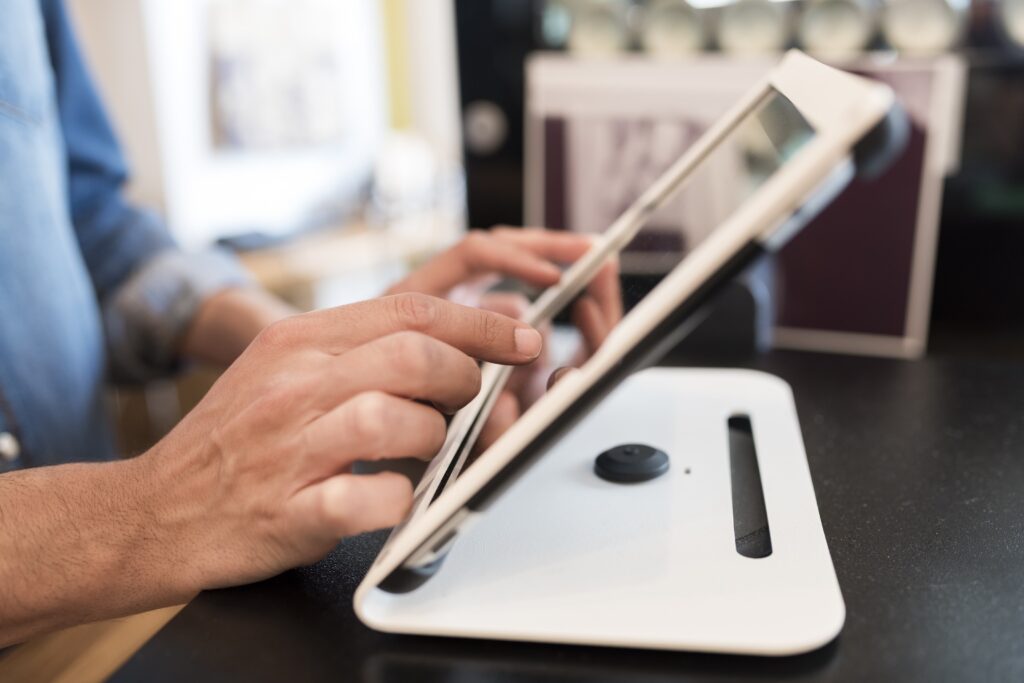 About 80 percent of consumers prefer card payments to cash or checkbook. Thus, if your retail shop does not accept credit and debit card payments, you could be missing out on significant revenue.
Our company, US Card Solutions, a leading payment processing partner, has highlighted the basics you need to start accepting card payments. Discover the best POS systems for retail stores and the card processors to use.
Ensure Your Business is Equipped for Credit Card Processing
There are a couple of aspects to have in place when planning to start accepting card payments. First, you'll need the right retail credit card processing equipment to authorize and secure payments; these include point-of-sale systems and terminal equipment.
Besides the equipment, you will need a merchant service provider and a business bank account. Since it's not easy to set up your business for card payments, you can get advice from the experts at US Card Solutions.
We will guide you through setting up POS systems for small business retail. With our help, you'll get sound POS systems for retail stores. They will help you meet the growing preference for card payments and reduce the risk of handling large amounts of cash.
Best Credit Card Processing For Small Business Retail
There are many factors to consider when it comes to choosing the right credit card processing provider. For one, a good service provider should charge reasonable rates so that their charges do not scale down your revenue.
Other important factors you should consider are:
Ability to process many credit cards. A reliable credit card provider should be able to process several cards. Furthermore, the provider should transfer credit card sales to your business account within the shortest possible time.
Transparent pricing. Reputable credit card processors should have transparent pricing. In particular, they should provide clear information about their charges upfront so you do not have to pay hidden fees.
Choose From the Best POS Terminal Options
POS terminals are essential hardware components for retail POS systems. Since different brands tailor their terminals to various industries, you should get one designed for retail. Such terminals have an intuitive user interface, making them easy to use by your employees or customers.
Moreover, the best terminals for POS systems for retail store guarantee excellent security. They protect sensitive customer data during transactions to minimize fraud. Among the best devices are those from leading brands like Clover; they include:
Clover Flex
Dejavoo Z8
Brink POS
RPower
PAX A920
TouchBistro POS
Retail Merchant Services & POS System Packages
Merchant service providers charge a fee for their services. At US Card Solutions, we have two pricing models to enable our clients to choose the right package.
Cash Discount
The cash discount package is an excellent option for businesses looking to save on processing fees. Customers paying with cash get a 3% discount to encourage cash payments. The rates for this package are lifetime guaranteed. Upon subscription, you get a free smart terminal.
Traditional Pricing
With interest rates as low as 0.10% plus 0.05 cents per transaction, traditional pricing keeps your processing fees low. On top of the low rates, you get a free smart terminal to streamline your payments. The rates are guaranteed for life, meaning they won't change.
Talk to Our Experts about Which Option is Best For Your Retail Business
Equipping your business for credit card processing can be an overwhelming task. That's because you need to choose the right merchant service provider and POS systems for retail. You must also decide on a payment plan that best suits your retail business. If you are stuck, our experts at US Card Solutions can walk you through the process so you get everything right.
Browse our packages and contact us for expert guidance on selecting the best option.
Image Credit: LDprod / Shutterstock